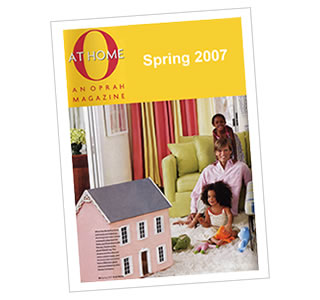 Shop our Spring 2007 Collection!
Stinky and Minky's distinctive children's clothes are perfect to give as gifts or to keep for your own little ones. These designs are a retro-inspired mix of vintage prints from cowboys to polka dots to bowling pins. At Stinky and Minky, you can find a wide range of colors and graphics and a sense of fun and whimsy. Stinky and Minky features the finest designer baby clothes, childrens clothing, baby gifts, unique retro children's clothes, girl clothing and boy clothes, special occasion and play clothes. For us it's all about kids, fashion and creativity. We hope you enjoy our latest dresses, shirts, skirts and onsies for the little ones in your life. Our products are 100% cotton and made in New York City, not in a sweatshop.
As seen in O Home magazine spring/summer dresses worn by Daley and Essie are available at Stinky Minky.
E-mail us, or call us at (212) 842-1102